Step 1
On your Facebook feed or timeline 'Right Click' on any video then 'Copy link address'. See screenshot below.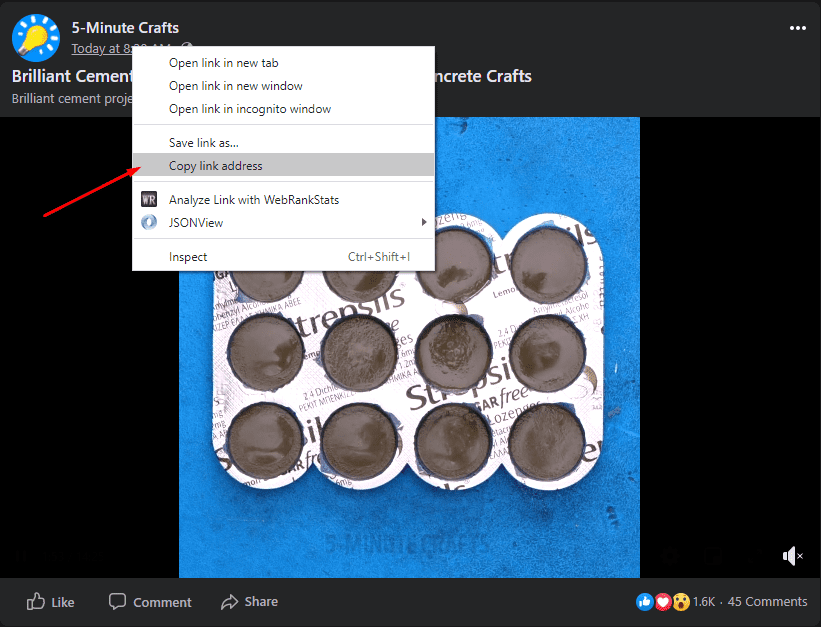 Step 2
Go to GetFb.Net. Then paste the URL and Click 'Download', like the screenshot below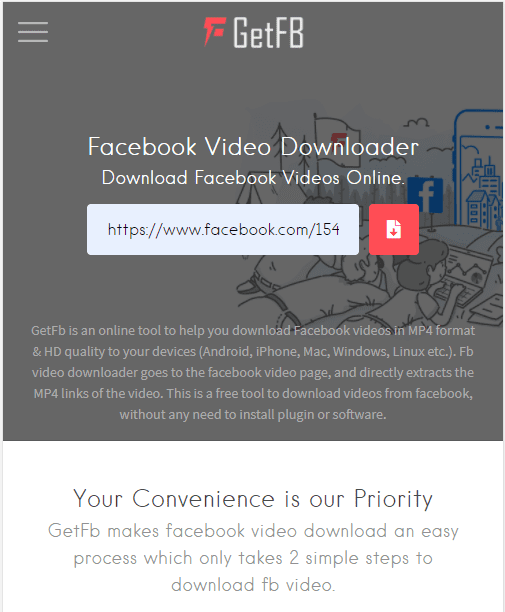 Step 3
Click on "Download Video Normal Quality" or "Download Video In HD Quality" (if available) to start downloading the video.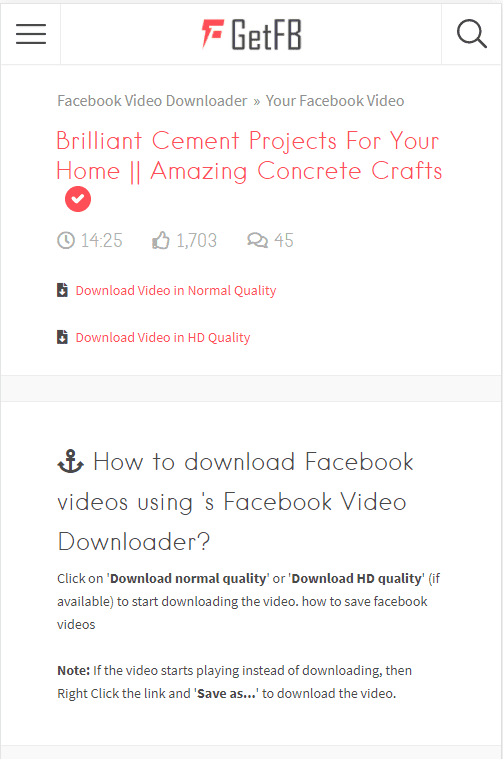 Note 1: If the video starts playing instead of downloading, then on Step 3 Right Click the link and "Save as..." to download the video.
Step 1
Open the Facebook app and Tap Share on any video on your feed or timeline, then Tap Copy Link.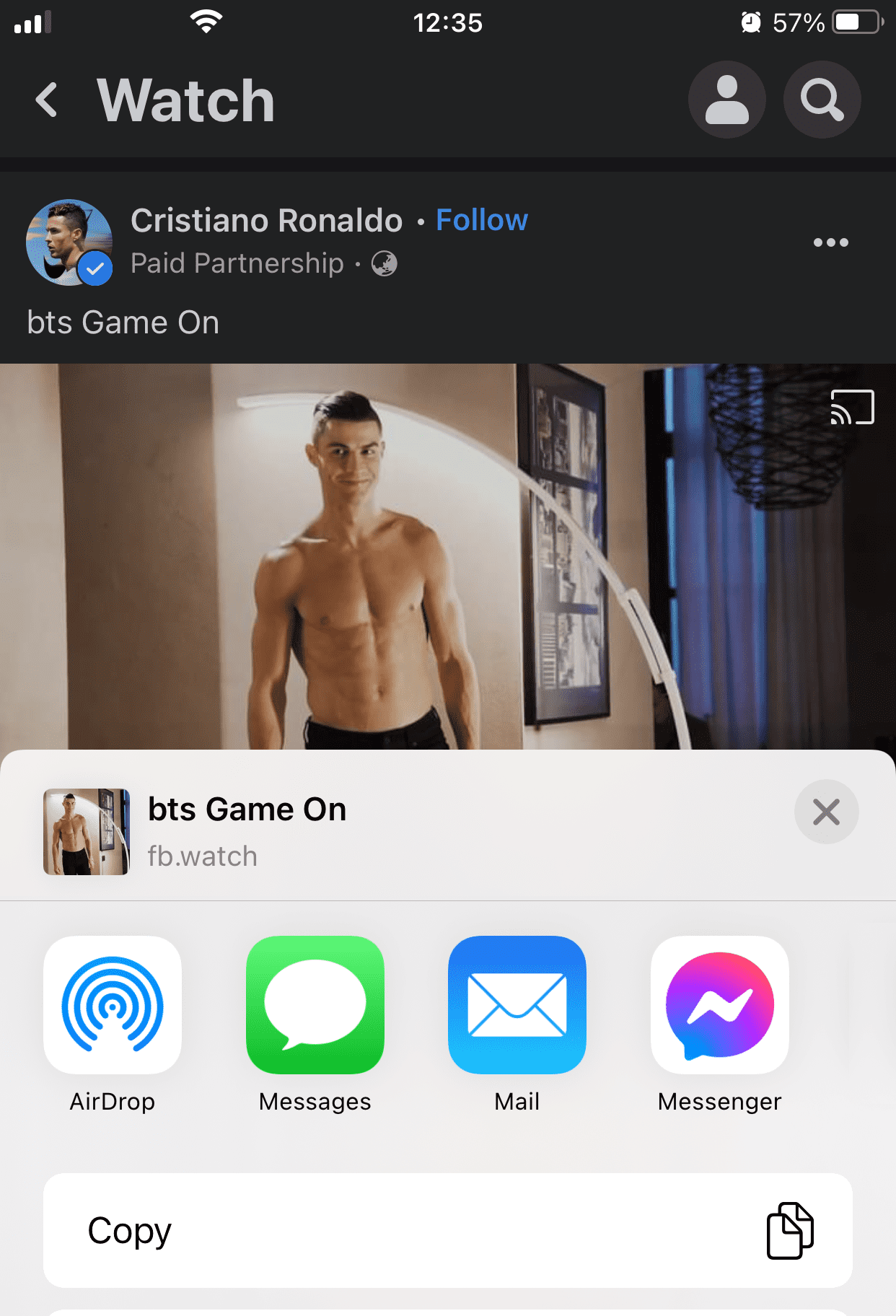 Step 2
Go to GetFb.Net, and Paste the Video Link before tapping Download.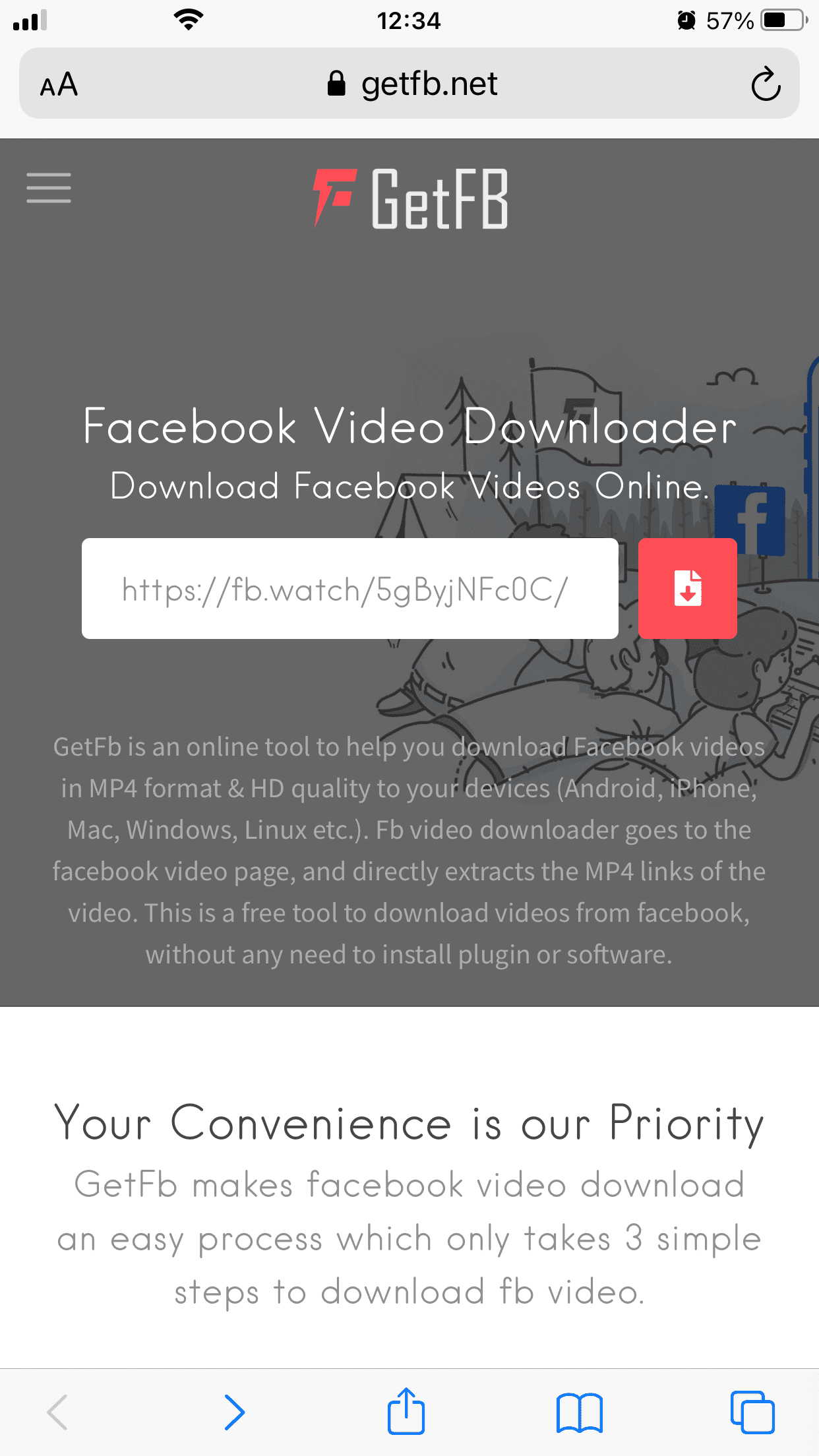 Step 3
Tap and Hold on any video format available (HD or SD). Then Tap Download Link and confirm the download.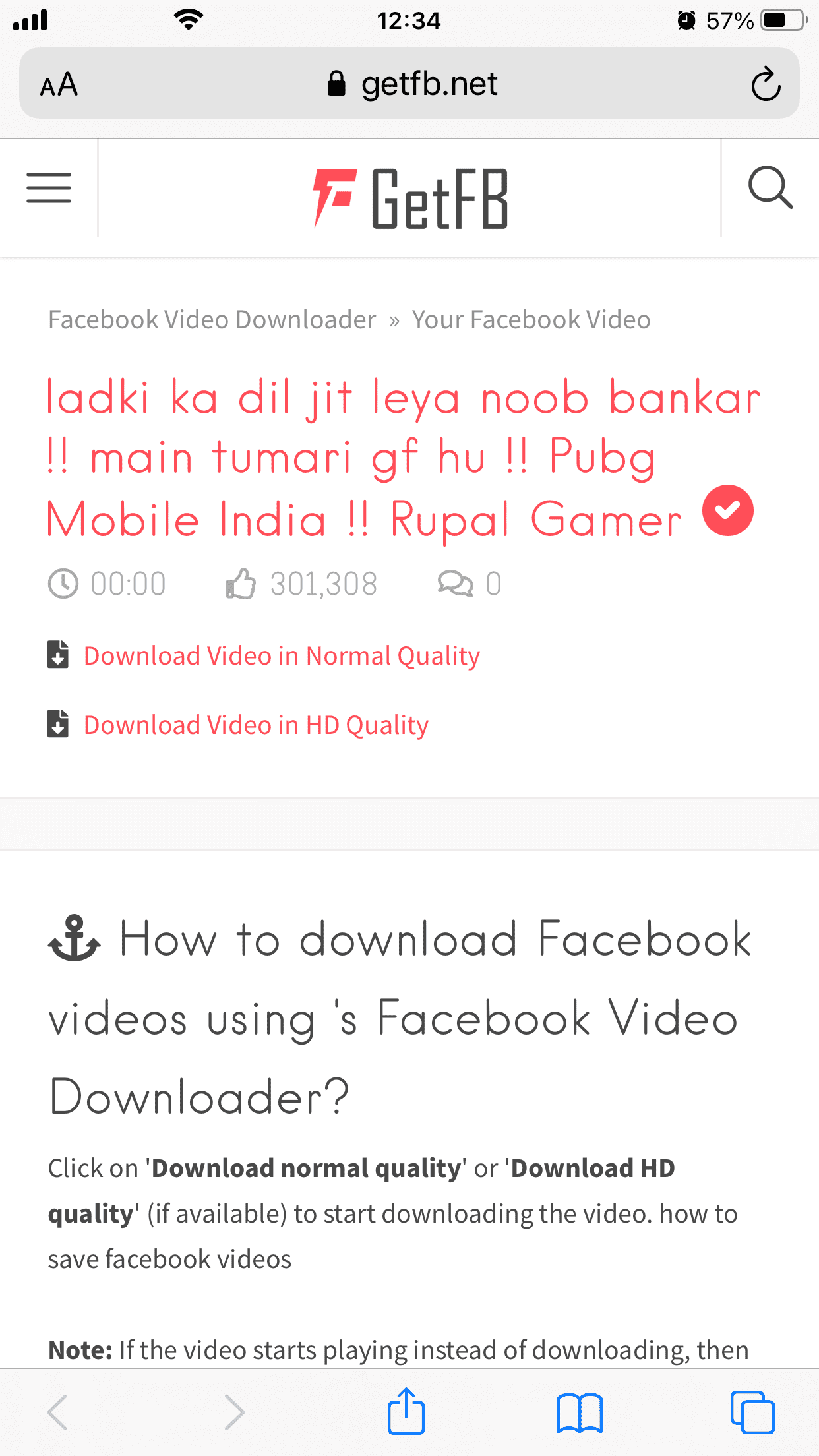 Note 1: You can find your downloaded videos under the 'Downloads' section in Web Browser menu.